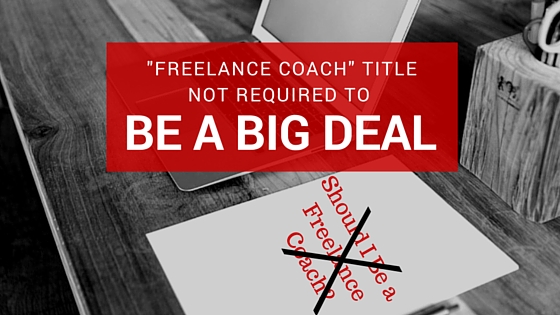 My Facebook is filled with sponsored posts from successful entrepreneurs who've made thousands by educating others on their topic of choice (and also have these incredible head shots).
Sometimes I joke about people who "coach on how to become a coach," but many of these folks are whipsmart business people who bring value to followers every day. Most of these people tend to reject the word "coach" as part of their job titles.
Let's get real here: I'm never going to be one of those people. You may not be that type either. And that's perfectly fine.
When folks ask me about freelancing or writing tips, I talk about how I got started. I even did a massive multi-part blog post about it.
But I like bragging about other people – a mentor, a friend. Someone who's been in the biz longer or who are kick-butt guides in business, writing or freelancing.
Tons of fabulous content and courses on how to become a freelancer (particularly freelance writing) is already out there. I'm not going to add to what's already an overwhelmingly massive bucket load of tips.
You may be thinking, "Well, *psh* why not? You blog about freelancing all the time! Why not make a course or do consultations?"
It's true: I can't stop talking about this stuff. Whenever I get an email asking for advice or a quote for a blog post or book, I'm deeply flattered. There's just one thing:
Folks out there are way better at this than me.
Don't Call Me "Coach"
This isn't me downing myself or succumbing to impostor syndrome. I'm a firm believer in bringing my own voice to the freelancing biz.
I love writing about blogging, social media, working from home and all that fun stuff. But if you ask me the best way to get started, I'll talk about the people whose advice has guided me for the past several years.
I'm just not a freelancing coach.
Working from home can be lonely. My need for online colleagues, plus my miserly ways of building a business has paid off.
Because I craved so much free information and advice from different people about starting a business and being a freelance writer, I've gotten to know some incredible people.
If I can get the info out there for next to nothing, why should I force you to download yet another course about how to make it as a freelancer or charge you for personal coaching?
Are there people out there throwing money at me for my wisdom? Well, no.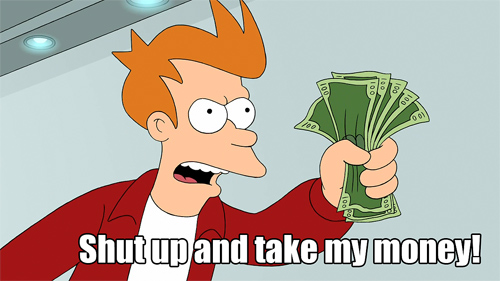 This Futurama meme is a favorite of mine.
Don't You Forget About Me
This has become an inner struggle, because I know consulting is a great way to make money. Plus, I've noticed my infrequent posts tend to make MFL a bit forgettable at times.
I'd love to be one of the first blogs you think of when it comes to freelancing. But I'd rather just give you the info, and if there's a course or book that's fabulous enough to pick up, I'll direct you to it.
The "secret" to having a successful business is learning that it's not all about you. About making a difference while making money. (Tweet that goodness!)
So instead of creating e-courses or charging you for my advice, I'm going to give it to you. And often you'll be hearing the sage advice of someone else.
There it is. That's how to give back – recommending others.
I'm that strange sales gal at the department store who tells you to go to next door to a competitor for a better deal on jeans.
Besides, I'm working to build my speaking cred, so I'm always available for presentations or workshops for nitty-gritty teaching. Plus, I'm working on a book about being a successful entrepreneur with anxiety.
Don't Stop Giving
In 2016, expect a couple of new things, especially if you get my blog updates via e-mail.
Some possible additions: roundups of my favorite blog posts or articles I've read or an epic post/new opt-in list of the resources and people who've made My Freelance Life the little blog that could.
Am I forgetting something? What can I do at MFL to serve you more? What topics will get you talking and sharing?
Things are always crazy this time of year, so I appreciate you as always for reading and commenting.