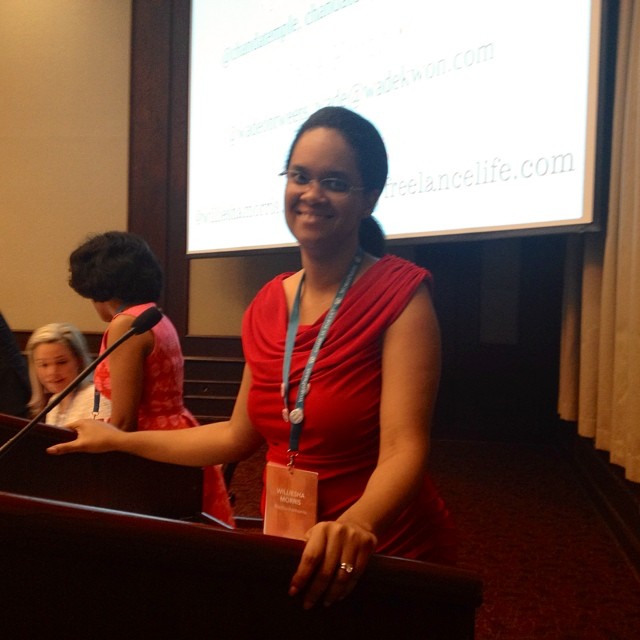 Pull out your notebook. My signature presentation is "The Written Word is Your Friend: Using Your Words to Increase Expertise (and Your Bottom Line!)" is jam-packed with info on using your know-how to get featured in blogs and publications (for pay!) and how to snazz up your web site copy.
What's on your mind?:
Blogging
Freelancing
Social Media
Virtual Assistance
Working from home
Whether in person or online, contact me, and we'll get started upping your knowledge.