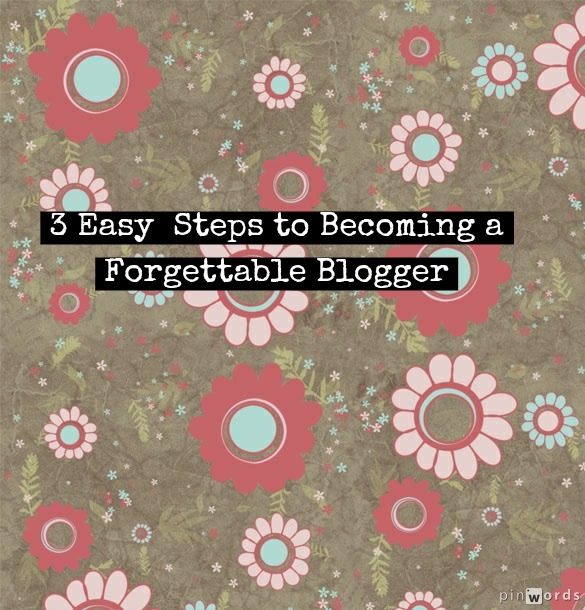 On your to-do list: Nominate my blog as one of your favorites in the Positive Writer's best blogs of 2016! (Update 2/4/16: Even with three nods, I didn't win. So this makes this post even more important.)
Here's why I'm (finally!) asking:
For the past few days, I've been anxiously checking my email, awaiting the congrats for being on The Write Life.com's top writing blogs for 2016, but that email never came.
When I saw the winners' post pop up today, I literally felt my stomach flop.
Not winning an award doesn't invalidate my blog, my win last year and its impact on my readers. Plus, I just picked up another honor from Feedspot.
My audience is tiny, but they enjoy, learn and relate to what I say.

That's my only purpose for writing. But a part of me worries that not winning means I'm not fulfilling my purpose.
Last year I wrote what it takes to win an award. So here's how not to win an award (read: not be memorable).
1) Don't make the ask. Several of the award-winning sites reminded their readers of the contest and to go vote.
I didn't do that, because last year I won without a nomination. Besides, I had nominated myself and my buddy Lauren Tharp (of the award-winning Little Zotz Writing) gave me a nod as well.
So I settled. And you never settle if you want to win.
And now things have changed. I'm upping my game and will ask for your vote. It is an election year after all!
2) Don't believe in your work. So I was over confident, but at the same time there was a lot of self-doubt.
I never believed I deserved the award to begin with.
You can't have those doubts. And if you do, go back and remember other people do believe in you.
3) Don't plan ahead and make needed changes for your readership. So because of the first two issues above, I didn't make the tweaks I needed to win again.
Namely that my blog is bigger than "my" freelance life." When I was looking for a domain, I really wanted "The Freelance Life," but it was unavailable. I now have Williesha.com, which redirects to my home page.
But the blog's goal is to relate to other freelancers and small business owners, plus use my posts as a portfolio for my freelance blogging. This was especially important since I'm also a virtual assistant, and needed to discuss VA issues on the blog.
This includes posts about more than just freelancing, but best business practices, social media, blogging etc.
There was no editorial calendar. There was a muddled focus on the reader that couldn't be defined. You don't win awards that way.
Because of constant personal turmoil, I've had something of writers' block. My 2015 posts didn't have the same sort of oomph that previous posts had.
So what now?
Yes, I'll mope a bit and beat myself up for not doing as well. I guess I deserve that. For maybe like 24 hours.
If I want the traffic and notoriety associated with winning the award, I need to make plans to win.
Plus, I have lost a battle in the constant war against impostor syndrome. This coming December, I'll definitely make a campaign to be nominated.
As I mentioned last month, my goal is not to write to you in hopes you'll buy from me. I know my blog audience doesn't include my clients.
But this year, I do want to make the posts even more useful to you. I'd like to see less "I" in my posts and more "you."
I want to be the blogger you turn to when you want something fresh and personal about the business of freelancing. How can I make this blog better? What do you want to read about in 2016?