This is the second post in a four-part blog series about how I started working as a freelance writer and the takeaways so you can begin your freelance life.
Check out part one if you missed it.
The work-at-home world was tough. Money was scarce and so were the hours. I went from doing mystery shopping to being an operator for 1-800-Flowers.
I even attempted a stint as a travel freelance writer, where I got my first publication in a small magazine about Lake Murray, which was near my home. I got that lead from attending the Travel Media Showcase, an annual gathering of writers and tourist/visitors' bureaus from around the country.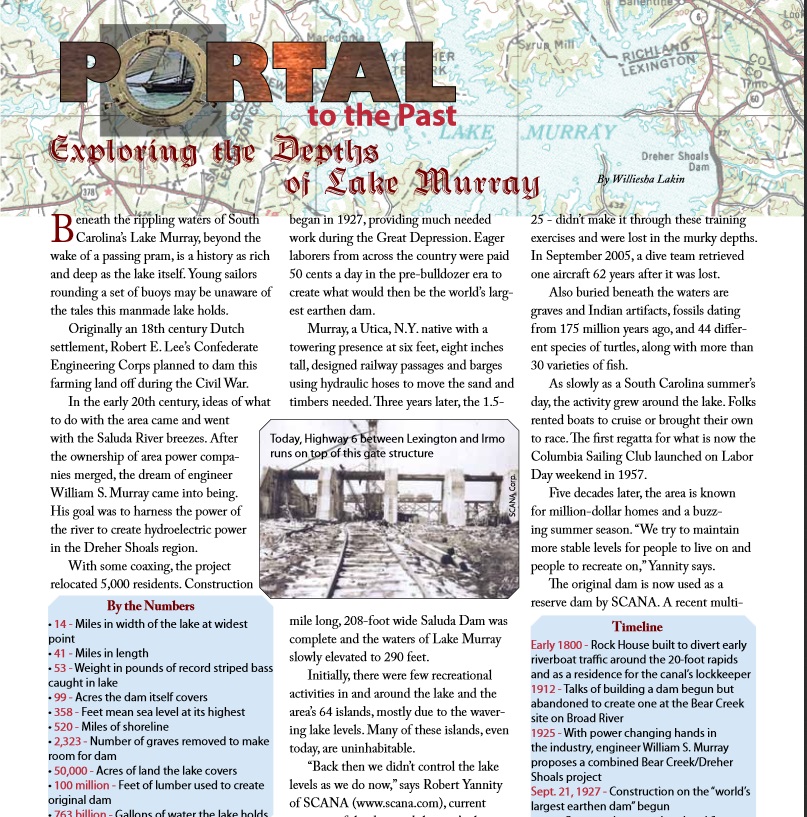 While I almost lost my ability to write, I was still doing a few things here and there. I was writing like mad in an online diary which sadly (or, perhaps, thankfully) was deleted when the web site ceased to exist.
Then I began looking into doing a public personal blog. This was where things got rolling (for better or for worse). My posts helped hone my writing skills, but I also lost several "friends" in the process.
People didn't always like what I had to say. Put on top of that my Mom's back surgery and breast cancer diagnosis, it was tough figuring out who my real friends were.
Remember: You will always have detractors. Always. It's a part of the freelance life. Heck, it's just a part of life.

I can't promise you every time things get tough it will sting less, but you'll be stronger the next go-round. It sounds totally cliche, because it's fact.
Several years would pass before I had the opportunity to write again. When I moved to Birmingham last year, I began sniffing around for local publications to write for. A city magazine came across my desk at my admin job.
It was a nice glossy, with ads for classy places I had never been to before. I figured it would be a good resource for getting to know the city.
I had no idea how much that would prove true.
Not long after I read my first copy of the magazine, I met the managing editor. It felt almost like a fluke! She and I ended up working very briefly in the same department.
I think for me and my future editor, the writing bug would not quit biting. We both ended up moving on, and I took the next step in writing for that magazine. The step was almost painfully easy.
I started using Twitter in September of last year and began following them. I Tweeted to them inquiring about how I can become a freelance writer. Little did I know, they would direct me to the very same editor I had worked with. At the time, I didn't realize she had returned to her post.
Perfect!
When has a chance encounter lead you to a great gig? Where can you place yourself to bump into the right people? Talk to me about it!