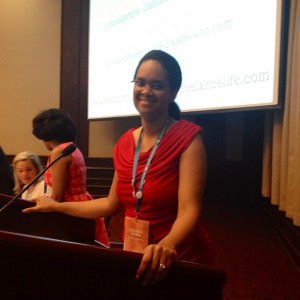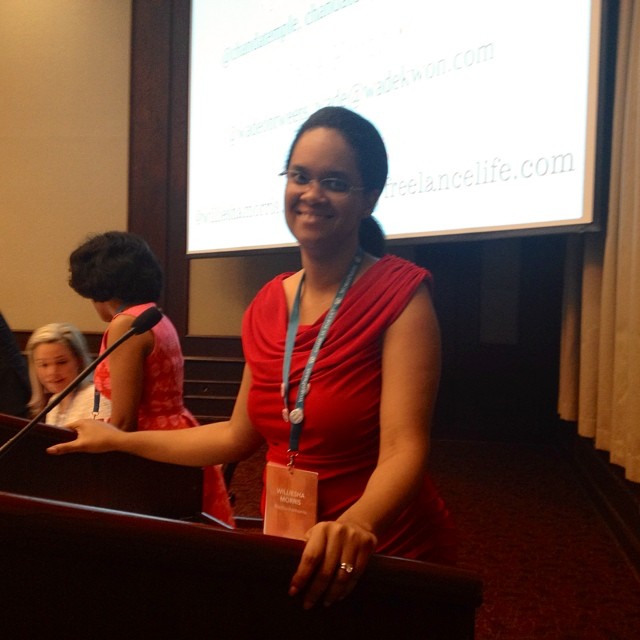 Saturday was WordCamp Birmingham, where we all got together to learn about and show some love to WordPress.
This year, I moderated a great panel on blogging. While we have a presentation with resources, I wanted to share some extra tips in case you missed the panel, and because I was moderating and didn't answer questions directly. Plus my normal readers get a bonus blog!
Here we go:
On Blogging
1) Don't be afraid of WordPress.com. Everyone says "professionals" don't use it, but it doesn't have to be permanent. It's like training wheels.
It's the very best introduction to the WordPress interface without all the bells and whistles. Once you get the hang of it, you can move to self-hosted with WordPress.org easily.
2) Take plugin reviews and updates seriously. If a plugin hasn't been updated in a while, try to find an alternative. The same goes if the plugin has poor reviews or doesn't have active support.
3) Get involved. I have some new blog posts in my portfolio from the WordCamp blog because I served on the marketing committee. I also advanced some social media mojo.
Being a more solid part of the WordPress community helps me to love the brand even more. Find a WordPress meetup. Do good work. It feels great.
4) Blog for free on own blog. As I've said many times, it's better to blog for yourself and have complete control over the content than to have someone else control it and you get paid pennies.
5) It's totally okay to mess up and "break" your blog. Everyone does it. It's also a great reason to attend WordCamp!
On Moderating
1) Create your own goals first. Figure out exactly what you want the audience to learn and what the panel should gain from the audience in order to properly engage them and answer the questions.
2) Listen and stay flexible. I took someone's suggestion to add a panelist, and he revolutionized the panel. He was a substitution for someone that dropped out.
3) Go above and beyond. The panel wouldn't have been nearly as successful without that revolutionary panelist, Wade Kwon, suggesting I read this blog about panels. It was a godsend, because I hadn't a clue as to what to do.
4) Timing is everything. Slideshark has a great timer showing how much time has passed while you're on a particular slide and total time. It helped us stay on time.
5) Have fun. The panel came infamous when I put up the website of one of the panelists who interviewed a hunky Alabamian who has inspired millions after losing a limb while serving the military. I didn't have to do that. But it worked.
I'm bummed it's over now, but it has been a wonderful experience. If you've never been look for a WordCamp near you.