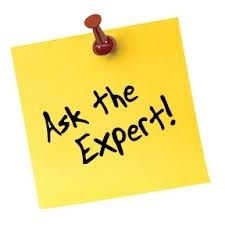 Freedom! Independence! Wealth!
If you've done enough research into the world of independent contracting or any type of freelance work, you know those buzzwords the gurus tout are attached to a lot of meaningless hype. Beware the exclamation point!! (whoops. ;-))
Has my entry into freelancing been fun? Of course. But it's also been extraordinarily difficult work and frustrating at times.
Here are some thoughts to consider on the caveats of going solo:
1) Cautiously follow the ubiquitous gurus.
Unfortunately, I've noticed a pattern with these folks. They usually do provide glorious (albeit, carefully re-hashed) advice, but because they are now considered experts (by their peers, themselves or their Google page rank), you will have to sift through the following:
Hubris: I've personally experienced receiving query emails with unconstructive criticism, all while not bothering to properly read my e-mails. Other experts' "advice" columns and social media posts should just be re-named "Chips On My Shoulder."
Being an expert doesn't give you the right to be pretentious.
While you should always appreciate the opportunity to query folks with ideas (and get used to rejection) any demeaning tone should not be taken personally but still be seriously examined. Also be careful of people who have to coat every other statement with "I am just being honest".
Honestly, that just sucks.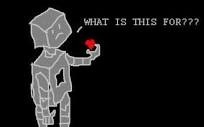 Sales Pitches and Automation: While Hootsuite is my new best friend, and email marketing and website SEO will never die because they work, it is hard to get used to.
You should always appreciate the helpful links and information via social media or email, but you should reasonably expect at least one, non-business related, non-automated post a week. Current events and holidays are sensitive times, and it's important to see your next mentor as a human, not a robot. (Read: I wasn't interested in entrepreneurial tips on the day of a school shooting.)
That's the key to finding a mentor. It's important to see them publicly acknowledge mistakes, bring out something personal in their lives, all while not belittling others, even in a passive-aggressive, well-meaning way. That is simply not the way of a guru.
2) Don't be afraid to start small, despite envy or fear.
It is far too easy to look around, compare yourself with other freelancers and say, "Shouldn't I be there already?" I mean, look at my web site. It's not exactly the greatest in the world. It hasn't stopped me from using it to market myself until I can afford something better. And I haven't languished either.
Are you saying to yourself….
That person has (insert coveted item here). They must be great at what they do!
The problem with this statement is that appearances aren't just deceiving, they are detrimental to your own success. You will encounter folks who seem to have it all, when it's entirely possible that the following has occurred:
They are lucky. I've landed freelance gigs and a full-time job just from bumping into the right people. It had little to do with talent or expertise. Don't fool yourself into thinking that every successful person is talented or somehow better than you in some business aspect.
They have a lot of financial or personal capital. They may have gotten started quickly because they have a huge bank account. They may have a great website, because they just got fired from a design company as a talented (but unreliable) web guru. You just never know.
Or have you heard…
I'm not doing this any more. I only work to get paid real money, not peanuts.
I will be the first to harp on the poor quality of freelance gigs on Craigslist. But the truth of the matter is that real opportunities are buried there.
One of the best links on my freelance writing resources page aggregates mostly Craigslist ads. I've made over $100 writing easy-peasy samples for a major content site thanks to a Craigslist ad.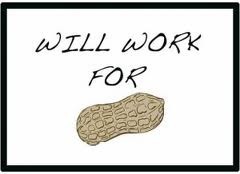 Will I do it forever? No. Am I making sure I'm not overdoing it and wasting time for little money? Of course. Am I going to constantly complain about Craigslist because of this consistent writing opportunity? No way.
I'm going to blog later about my experiences in writing for free. Sadly, I can't name my above client, but I can go into detail later about another writing gig where I am not currently getting paid….and loving it.
Of course, I'm not getting paid to write this blog. No one ever gets paid for creating, publishing and promoting their own content. Those non-billable hours you put in? Those are hard but often lead to financial success? Does that mean the effort isn't worth it?
I think you already know the answer to that.
What are some lessons you have learned on your journey as a freelancer or a small business owner? The best and worst advice you've received?
Help out your fellow readers in the comment section below and share this post with others.