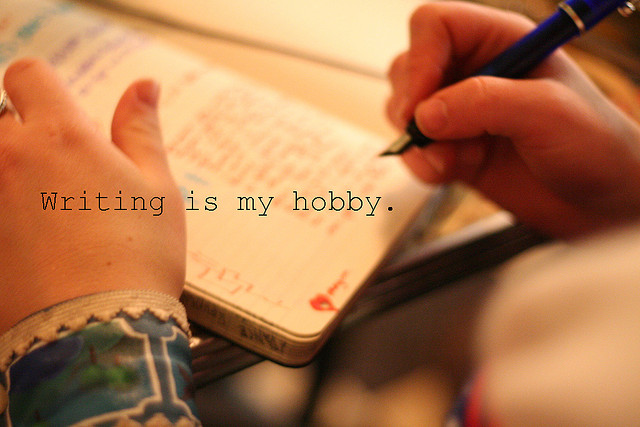 Believe it or not, I've written less than 100 blogs since I started blogging for business a year ago. I've read a lot of blogs and articles claiming you should write every single day, and you should stay consistent in your writing or risk losing followers. If you don't do these tactics, then somehow you are less of a writer.
Honestly, I've found none of these to be true. Obviously, if you stop writing for a month or two, you will start to be forgotten. But there are ways around that.
And how dare anyone put parameters on what defines you as a writer?
True writing (and blogging) experts will tell you spending more time writing less and promoting your content is key, not making sure you have a spot filled on your editorial calendar all the time.
Indeed, I fell for that trap even with this post. I realized I hadn't written in a while, consulted my editorial calendar and just started typing. But I have to add my two cents on this and what has worked for me.
Here's why writing every day isn't always a good thing.
1) Writing can be painfully and mind-numbingly boring. Yes, I've pursued the craft of writing all of my life. I have read blogs purporting if you don't like writing all the time, you should just quit.
A part of me winced when I read that. If everyone stopped doing what bored them on occasion, no one would get anything accomplished.
You shouldn't earn cash being bored out of your mind.  Wouldn't you just crawl your way back into the corporate life if that's what you wanted?
Writing for corporate blogs or technical white papers brings in more money than writing for local papers or magazines (which is what I primarily do). But sometimes the true value of writing is what you gain from it intrinsically, not financially. If it was all about the dough, I probably would have given up writing some time in 2000 when newspapers were facing hiring freezes.
2) It's important to acquire and build complementary skills. I've spent a lot of time (perhaps too much) reading about web sites, small business and (most importantly) simply reading others' work. This is how you push your writing to the next level and really transform it into a viable business.
Even if it's a few blog posts a week, there can be dual benefits. Reading posts from fave bloggers like Carol Tice, Linda Formichelli and Sophie Lizard teaches you how to earn money writing (and not just from the boring stuff!). At the same time, I'm noting their writing style and how they are using it to draw readers. Perfect!
And, believe it or not, most of my recurring income is from my administrative work. I'm not using my writing skills so much as my organizational, general communication and social media skills.
Writing can be a part of your freelance life, but it doesn't have to consume your entire life to be successful.
3) You should stay busy connecting with others. One of the first things you'll learn as a freelancer is you cannot survive alone. You have to dive in with other small business owners online and offline. This is what will keep you motivated when you're in a rut or down about the financial instability that comes with freelancing at times.
And, of course, it also creates business opportunities. For instance, I did a guest post last year for Read. Learn. Write. Later, the blog owner approached me about editing and posting his guest posts. I'm now getting recurring income based on the relationship I built with the blogger and my persistent marketing efforts through social media.
And I'm one of those folks who believe crafting intelligent and useful social media posts and blog comments are ways to satisfy daily word counts you may set for yourself.
Crazy, I know.